Where are the resale HDB selling over $1 million?
There have been an increasing number of resale HDB selling over the 1 million mark. Located next to the business district, the Pinnacle@Duxton was completed in late 2009. Being the first 50-storey public housing project in Singapore, it garnered significant attention due to its unique features such as the sky bridges (connecting the towers through the 26th and 50th floors). 
In addition, residents find it convenient with basic amenities such as Outram Park and Tanjong Pajar Plaza a short walking distance away. It does not come as a surprise that the highest number of resale HDB units transacted at 1 million is located there with the astonishing views and convenience that residents can enjoy.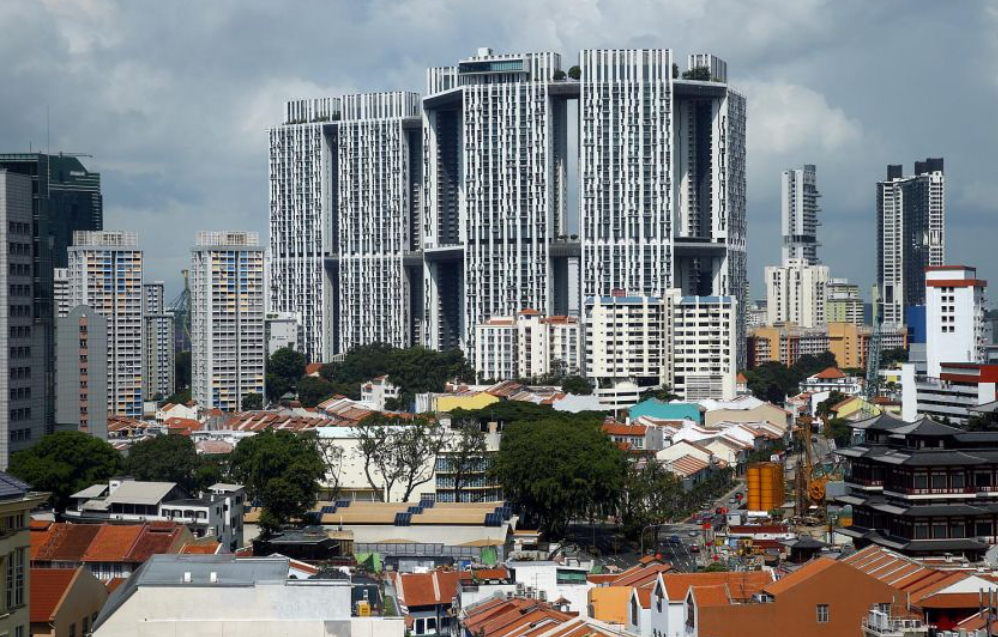 [Photo from The Straits Time]
Furthermore, it was noteworthy that when the pandemic first started in March, one of the unit in Pinnacle @Duxton was sold at a record breaking price for $1.232 million, which is a 5-room(1,151 square feet) flat, edging out the previous $1.205 million record set in July 2019 for a flat in Boon Keng. The seller even profited an $800k profit, which is 187% more than its original price.
That aside, we have seen quite a few resale HDB selling over the $1 million mark as well. In 2020 alone, 82 resale HDB units were sold at above $1 million.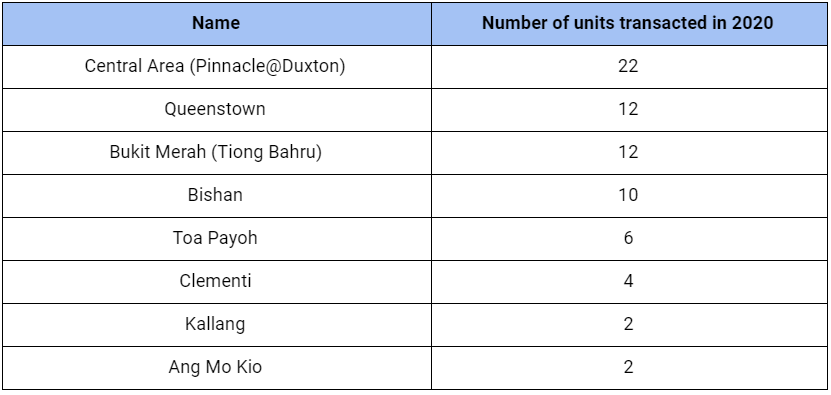 [Data from Dollars and Sense]
Fast-forward to February 2021, a new record of 23 HDB resale units was sold for more than S$1 million with 36 HDB resale flats transacted above S$1 million in the first 2 months. The highest transacted price for a resale flat last month was worth S$1.21 million which is an executive maisonette located at Toh Yi Drive. 
What are the trends for selling HDB at $1 million ?
It is noted that

HDB with shorter leases tend to have lower resale prices.

The contrasts can be seen in those flats selling for million dollars where their lease still has a long time to go (roughly 80 years).

Size of flat matters since people are constantly looking for spacious units especially where working from home is becoming a norm. 

Million dollar flats are usually on the higher floors since it comes with unblocked views.
Yet, the trends may not be always constant. An example is the mansionette unit sold in Toh Yi Drive in February had 66 years worth of lease remaining only. Furthermore, a unit on the Mei Ling Street and Dawson Road broke 1 million dollar last month while located on the fourth to sixth floor. 
Possible to sell your HDB for $1 million or close?
However, do not be disheartened that  premium flats such as DBSS tends to be getting premium prices as they resemble condos more than a HDB. There are countless things you can do that increases your resale HDB value while making profitable sum from the resale. Just remember, buyers are always willing to fork out a handsome sum of money to obtain a house with spaciousness and good ventilation! According to a survey conducted by Propertyguru, as Singaporeans spend more time nowadays due to the pandemic, ventilation and lighting has become a priority when it comes to choosing a new home.
Therefore, you might want to consider the steps below before selling your house:
Declutter your home

Spruce up our kitchen and bathroom

Fix the defects

Stage your home 
For a more complete guide on spicing up your house, read our blog post on How to increase property value!
Bluenest selling a resale HDB worth $1 million!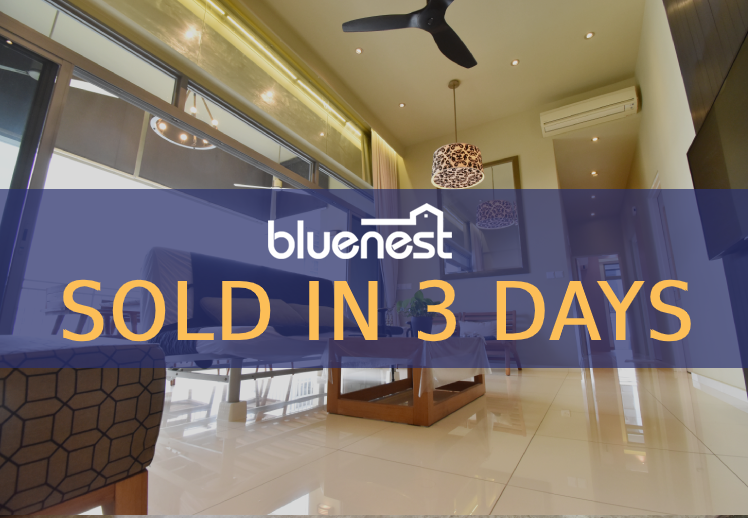 Speaking of $1 million, did you know that Bluenest sold a resale HDB unit at more than $1 million! Moreover, we sold in only 3 days!
You might be thinking, how did we even accomplish that? Being a tech-based real estate agency, we are equipped with the latest technology with the best property agents. Our personalized marketing strategies have reaped extremely favourable results for those selling their HDB! We even cater professional photography services taken to showcase the spaciousness of your lovely home!
Hit us up to us at https://www.bluenest.sg/ now to sell at the best price through your HDB resale process! Choose the right blue. Choose Bluenest. We are your trusted real estate advisor.
Read also our success story at: https://blog.bluenest.sg/how-we-sold-a-resale-hdb-flat-in-just-2-days/