Every homeowner's dream is to sell their property (be it a HDB resale flat or private property) at a high price. Of course, not everyone gets to achieve the price that they want as it requires much greater effort, skills and expertise. At Bluenest, we always do our best to help our clients achieve their goals and here's the success story for one of our customer.
If you are looking to sell your property, we have prepared the following articles for you:
Mr Nazir wrote in to us earlier this year on the 2nd of January..
Our operations team called up Mr Nazir to find out about his selling motivations and got to know that he was looking to upgrade to a condominium unit and needed to sell his HDB resale flat at 466 Segar Road. We knew that we were up for a challenge, but it didn't deter us!  Without any delays, we assigned our top real estate agent for a free consultation with Mr Nazir at his HDB flat. 
When our agent arrived at his place, he was immediately astounded by the condition of the house. Mr Nazir was a serious seller and he had taken really good care of his home. We also found out that Mr Nazir already had an eye on a condo unit, and needed to sell his HDB flat at a certain price in order to move into his next dream home.

and guess what..
the selling price he was looking at was higher than the highest transacted price in his area at that point of time! We prepared a comprehensive selling strategy for Mr Nazir using our technology tools.The selling strategy was customized for Mr Nazir and that includes the following
Bluenest price modelling
Competitor analysis
Latest real estate market trends
Custom marketing plan
With all these well-planned for Mr Nazir, he was nothing but impressed and signed an exclusive agreement with Bluenest to sell his HDB resale flat!  
The Bluenest team started working on this deal..
Mr Nazir's resale flat did not require any home-styling as it was already beautifully renovated and well-kept. We posted the advertisements onto the major listing portals (Propertyguru, 99.co and Carousell) as soon as our photographers were done with the photo shoot.
We executed our marketing plan for Mr Nazir and he reaped excellent results as inquiries and viewing requests started flooding in. Buyers were also super impressed with our signature open house. After our skillful negotiation with both buyers and co-broke agents, we managed to seal the deal on that very same day itself. In fact, Mr Nazir was over the roof as the closing price was exactly what he needed and had asked for!
We set a new HDB resale record price for that area! 
Previous highest transacted price was at $393,000

Bluenest sold it at $400,000!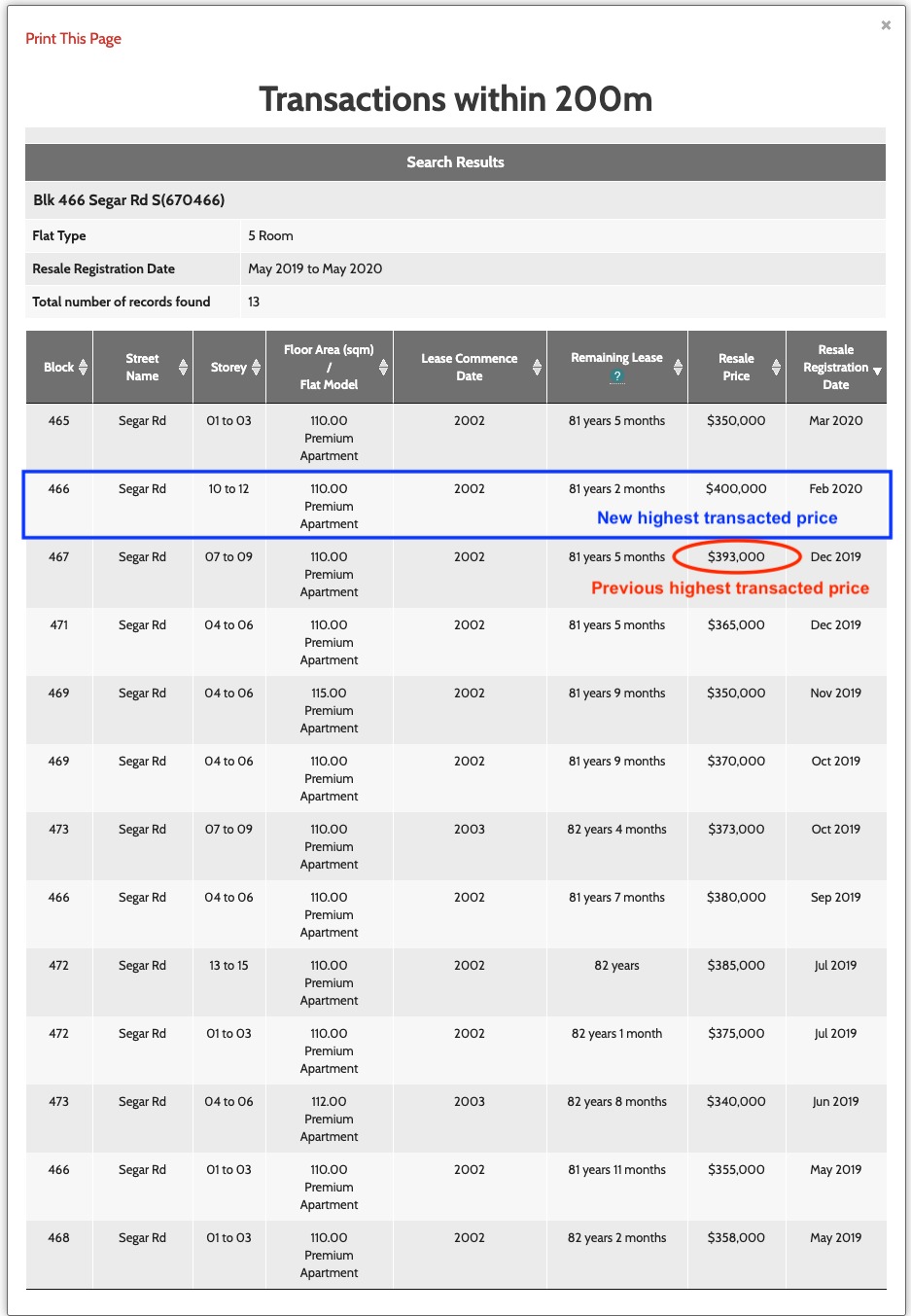 Image:  1 year transaction data record (May 2019 to May 2020) from HDB Map Services. You can use this portal to find out about the past transacted HDB resale prices of any neighborhood. 
and also received high commendations from Mr Nazir!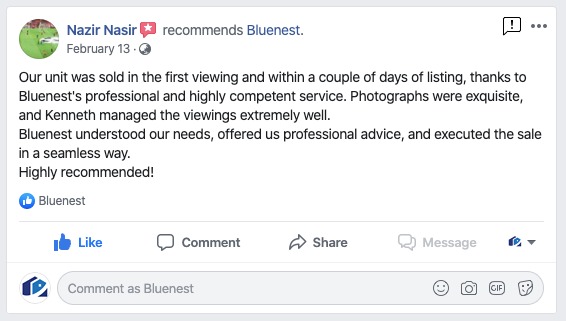 Selling at a high price is a challenge and not an easy task that any real estate agents can achieve. A combination of our proprietary technology and agents' expertise is our winning strategy. We have also sold at highest transacted prices with more sellers, so stay tune for more success stories!  (Read also: Success story on how we sold a HDB resale flat in just 2 days)
Want to sell at a high price too? Do reach out to us today and find out how we can help you achieve your dream price!