Remember those strange happenings back in Yishun a few years back which ranges from cat murder cases to paranormal events? It even had a mention from Netflix with the caption of "Is Yishun cursed, simply unlucky or struck by something stranger?" It is believed to be promoting the second season of Stranger Things, a popular sci-fi horror series. 
In this article, we will introduce the following charms in Yishun!
Food
Amenities
Accessibility
Educational facilities
Housing
Platforms you can leverage on to sell your house
Food
 Starting off with tasty food places, we definitely should not miss out ORTO which is also termed as Singapore's hidden adventure park due to its wide variety of sporty activities that can be done as well as its long lists of restaurants housed there.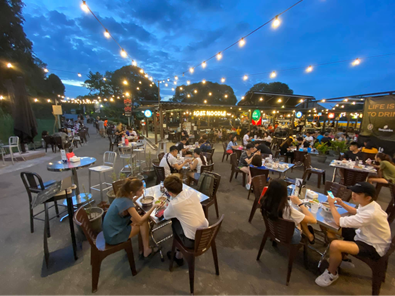 Image source: The SmartLocal
From prawn farming to trampoline parks, Orto is a popular place for families to bring their kids for a fun day. Imagine the satisfaction of cooking food that you caught yourself instead of buying from the supermarket. Did we also mention that the rods and baits along with the grills are provided by them for free? 
Yet, it is not just that which captivates people but also the other attractive food options. 
Here are the list of restaurants at Orto:
Bistro V

BKK Bistro & Bar

Dong Xing – The Taste of East Asia 

Kamikaze Asian Tapas Bar

Tasty Loong at Orto Park

M.A.D – Modern Asian Desserts

Mookata 

Quench! Bistro & Bar

SGMY

TG Bistro
But there are definitely much more food places since Yishun is not as small as it seems. Heard about the 928 Laksa which is rated by Sethlui as possibly the best Laksa in Singapore or the Lit Lit Sin Dessert which caters for dishes from cooling dessert soup to crunchy popiah? You can imagine the daily queues that people form just to get a taste these 
Amenities
After eating comes an enjoyable time to shop to your heart. Yishun residents get to enjoy themselves at Northpoint City which sits at top of the list for largest shopping malls in the north side. After redeveloping  in 2017, it caters to even more activity and food options with the North wing presenting over 50 F&B concepts and the newly opened South Wing featuring the Makan Town which is literally a food precinct. Not only that, to cater to the convenience of the public, a new underground retail link is provided between Northpoint City, the Yishun bus interchange and Yishun MRT Station, which houses over 30 retail and quick serve concepts. Along with public amenities such as a rooftop community garden, public library and a town plaza, it is no wonder that we see people constantly flocking to Northpoint City for all the features it offers for activities and leisure. 
You would also be amazed to hear that there is a hot spring built in Sembawang which is not far off from Yishun. Not only can visitors enjoy the new Floral Walk with a fresh look of florals and fauna, they can also treat themselves to a relaxing and soothing food bath in the spring. 
Accessibility
With the Yishun Integrated Transport Hub that connects people from Yishun to the rest of Singapore, they can commute anywhere and anytime!
Also, with the new North-South Corridor expressway which links the residents between Yishun to the city, there is no doubt that convenience is going to reach a whole new level for the northern residents. Bus travel times may reduce by around 10 to 15 minutes with cycling paths introduced to cyclists, allowing them to travel to the city areas on their bikes. 
Educational facilities 
We understand that education is one of the biggest priorities for parents. As many primary and secondary schools spread throughout Yishun, there is no need to worry for your child's education if you reside there. One notable point that Chongfu School is also ranked as the 8th most popular school in Singapore since 2018.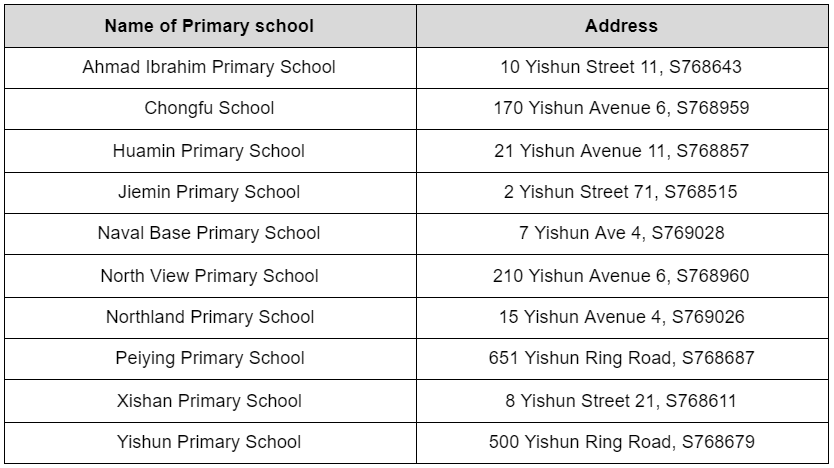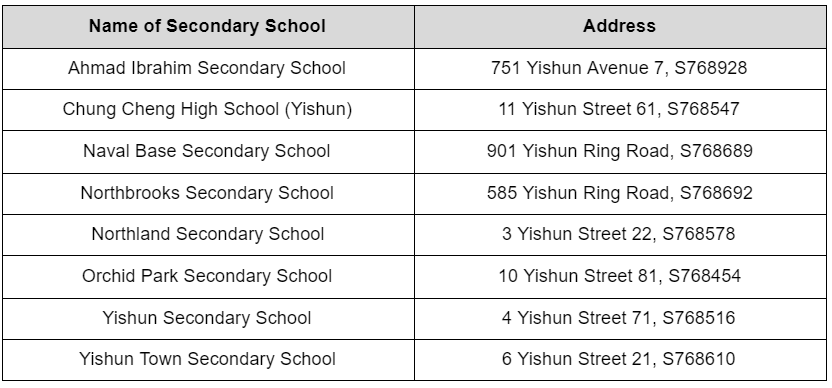 Housing
According to HDB, an estimated 196,600 residents stay in Yishun and around 62, 786 HDB flats are located there. HDB resale processes have been going strong in Yishun with prices in the Yishun HDB estate rising throughout 2020, signifying a strong demand for HDB in Yishun. Hence, if you are looking to sell your properties in Yishun, now would be the time!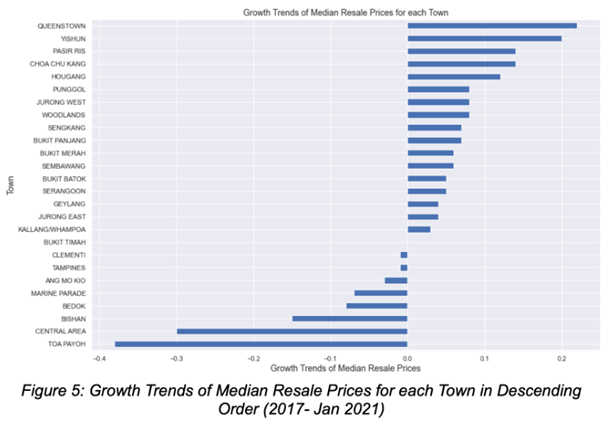 HDB Resale housing price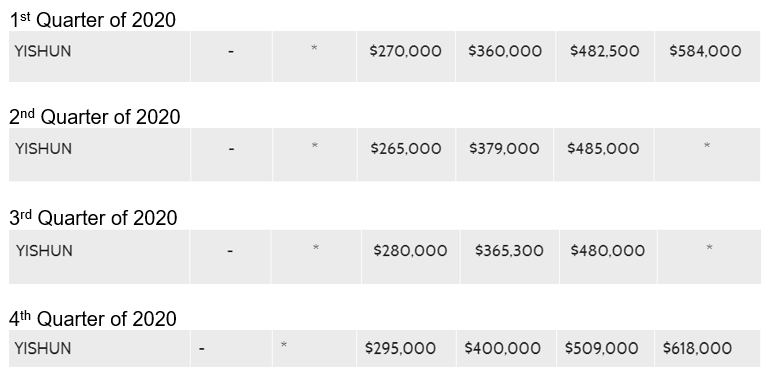 For those interested in private properties, you may check out Skies Miltonia, Yishun Emerald, The Canopy or Orchid Park Condominium. They had quite a number of transactions over the past one year which also showcases the popularity and possible growing prices in the future. 
BLUENEST
When it comes to properties, you may expect only the best from Bluenest. We are a digital real estate agency with high end backend technologies that help our sellers, to fetch them the best possible price at only 1% commission which is lower than the market rate of 2%. Hence, we managed to sell a good number of properties within the month itself and at an extremely satisfactory price!
Did we also mention that we even managed to sell listings in Yishun within 3 days at a very decent price? If you are planning to sell your home, then look no further and drop us a call. Our fastest time to sell HDB takes only 3 hours and 2 days for private! We are, your trusted advisor, all the time. Hit us up at https://www.bluenest.sg/ now!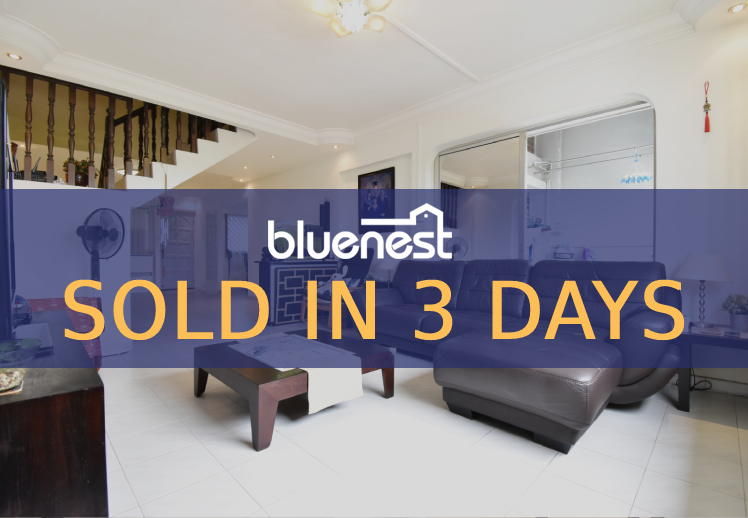 A listing in Yishun sold by Bluenest within 3 days
Read Also: